View Usage Log
The Usage Log keeps track of actions performed in the system. You can use the log to help monitor system activity.
1. Return to the Lab Home Page by selecting the link in the navigation bar.
2. Scroll to the Lab Tools section and select the Usage Statistics link.
3. In the View Usage page, a table shows a summary of usage, broken down by counts of actions performed.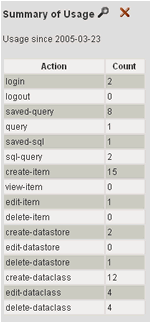 4. The page also shows counts of items entered into the database, giving you an idea of the size of the laboratory database.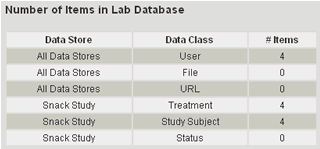 Next you will query the Usage Log and save the results as a report.