BodyGen is a program developed by the Structural Informatics Group at the University of Washington to help anatomists around the world to create high-quality three-dimensional models describing the anatomical structures of the human body. The models are represented as polygonal surface meshes constructed from image sets from the Visible human project and other public databases.
---
Important note: This is an alpha version of BodyGen. Use at your own risk. We make this available in the hope that this software may be of use to you. However, we do not have the resources to develop this software into a real product, or to support users.

BodyGen User's Interface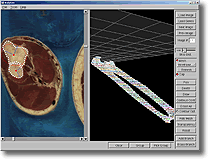 "BodyGen is an open source program licensed under the GNU general public license."
BodyGen Output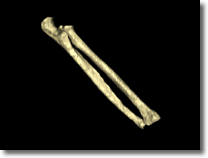 Related Sites